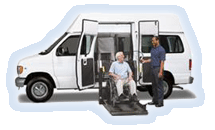 About Us
MBM Transportation provides you with First Class Personable Service, we accommodate all of your needs whether it be Non- Emergency Medical or Private Transportation.
Our services include: 24-hour dispatch service, Online reservations, Curbside Pick-Up and Drop-Off wherever we take You.
Our Service is based around your needs. We strive to make you feel comfortable and safe. Our clients consistently Praise us for our personable service. WE DRIVE SAFE with experience and skill to provide you with the BEST QUALITY OF SERVICE!
MBM is proud to serve you with pride, Integrity and Professionalism in our service.
Non- Emergency Medical Transportation